Newcastle Through & Through
Newcastle Through & Through

In this article we meet Philip Walz, the owner, managing director and chief technician of Independent Mobility and Rehab. We look at what Phil loves about Newcastle, what he loves about his job and the top 3 things Phil loves to help his clients with.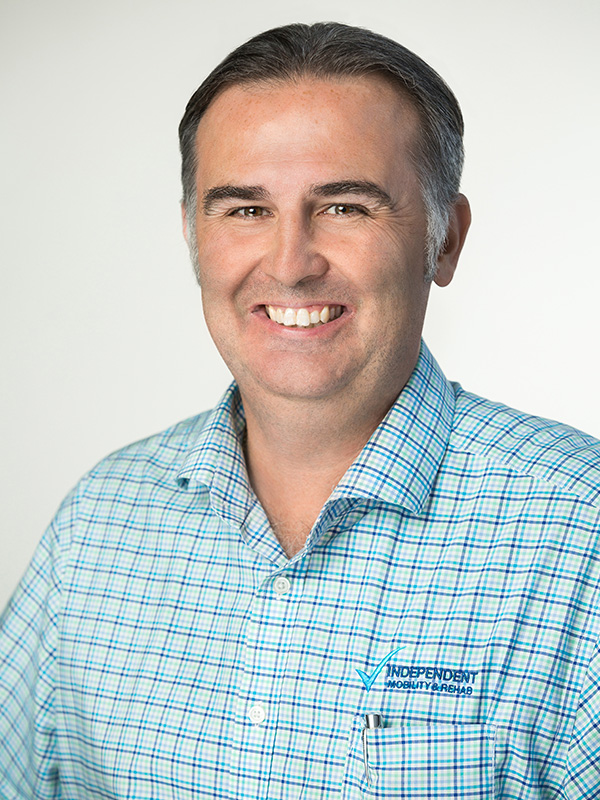 Phil has been a Novacastrian all of his life, growing up in Glendale and loving Newcastle and it's people. Being an ex BHP steelworker Phil first got started in the scooter and mobility industry when BHP closed down back in 2001. His first role started with basic scooter repairs due to Phil's father having a small scooter business based out of Mayfield.
Phil's start in the scooter repair and maintenance trade came when his dad asked him to do some of the repairs for his clients vehicles due to his health not being so great and knowing that Phil had the mechanical background to make sure his clients were happy to have him reliably repair his products from scooters to wheelchairs.
Growing up and living and working in Newcastle gave Phil the appreciation for how the city ticks. Phil loves Newcastle because, as much as it is now a big city it still has a small-town feel. The weather doesn't change too much and you only have to travel 20 minutes and you are either at the beach, the lake or in the bush. I'm sure that's what Phil's clients also love about Newcastle and is why Phil likes to be able to provide mobility and accessibility equipment to ensure that his clients can also enjoy what Newcastle has to offer.
In Phil's job, managing and maintaining the equipment of Independent Mobility and Rehab he has found that there are three main things that keep him passionate about servicing the accessibility needs of his clients, and these three things are;
The love of the job… it's hard to call it work when you enjoy what you are doing
The freedom he can provide to his customers by just doing the simple things such as adjusting a backrest on a wheelchair or fixing a tyres on their mobility scooter
And the smile he sees on his customer's face is priceless.
When working with his Newcastle clients Phil finds that these are the 3 most common problems that he works on resolving;
My Scooter doesn't go as far as it should
Usually, Phil finds that the main fault for this is either an under charged battery or a poor charging technique. Here we advise to that whenever you are not using your mobility scooter or electric wheelchair it's best practice is to leave it on the charger.
Which Scooter/Wheelchair should I choose?
When determining the best scooter or wheelchair for his Newcastle clients, Phil likes to question his clients on it's intended transport use. Will it be used from home to the shops, will it be transported with the user in the wheelchair or will it be pulled apart for road transport. The answer to this question will help Phil to narrow down the various sub categories of vehicle available, making the solution much easier.
Who do I call if my Mobility Scooter breaks down?
When this happens Phil and his team are your first call, that is to call the Newcastle shop on (02) 4952 2264. Phil or a team member will tell you when they can get there and if they are unable to get there in time then they will arrange the NRMA to help which is free of charge and you don't need to be a member.
So that's a little bit about Phil, a Newcastle owner and operator through and through.