Over 30 Years Experience …
With over 30 years experience our team hasn't met a problem that we cannot solve or found a customers need that cannot be assisted. With an ability to provide all mobility solutions, we supply and fit mobility equipment for our customers, we trial all items before purchase and sell both new and used equipment. We also service, repair and provide trade in on mobility items.
After working in the Mobility Industry for more than a combined 36 years, Independent Mobility & Rehab started due to the need for high level service of mobility products in the Newcastle area that wasn't being looked after correctly.
We have access to all major suppliers from overseas and Australia allowing us to provide the correct product to our customers. Situated on Lambton Road, Broadmeadow we are centrally located to Newcastle, Lake Macquarie, Central Coast and the Hunter Valley.
We have relationships with professionals in both the public and private sectors and are accredited and preferred suppliers with NDIS, NSW Health, DVA and all major insurers so no problem is too big or too small.
Our products include Mobility Scooter, Electric Wheelchair, Manual Wheelchairs, Lift Chairs, Bathroom Equipment, Electric Beds and Daily Living Aids.
What makes us different?
We treat every customer as we would like to be treated ourselves.
With our after sales service, we will loan equipment out while any items are being repaired.
We try and do both trials and repairs in the comfort of the customer's home.
How we got started?
We were introduced to the industry by accident due to the need to do service and repairs to mobility scooters.
After doing this for 12 months we realised that providing mobility solutions for people's needs was incredibly rewarding and it wasn't work but something that was enjoyable to do.
Independent Mobility & Rehab Team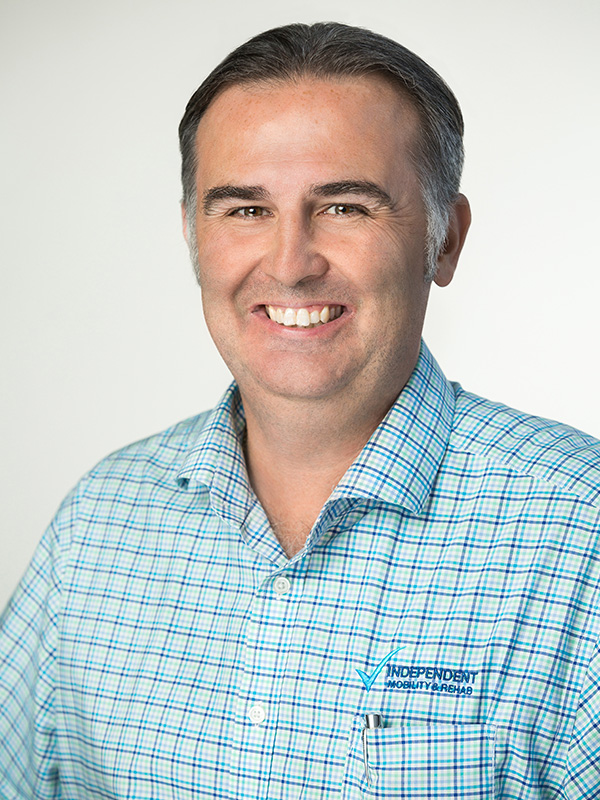 Philip Walz
Philip started work as an apprentice at the Newcastle Steelworks and pursued his trade in Mechanical Engineering. After BHP closed, Philip commenced working in the mobility industry and progressed to full clinical training on all scripted power and manual wheelchairs, patient lifters, pressure care and seating solutions, home and hospital equipment.
In May 2015, Philip opened Independent Mobility & Rehab and now manages eight staff and a fleet of service vans.  Philip brings a wide range of technical skills to the company and enjoys helping clients find solutions to complex rehabilitation situations.
Philip and Independent Mobility & Rehab are a preferred supplier to the National Disability Insurance Scheme (NDIS), NSW Health, Department of Veterans' Affairs (DVA), BrightSKy, Country Care group, My Aged Care and major insurance companies.
Talk to Philip about: 
Complex Rehab Solutions

Customised Equipment

Pressure Care Management

Scripted Power and Manual Wheelchairs
Contact Philip:
Phone: 02 4952 2264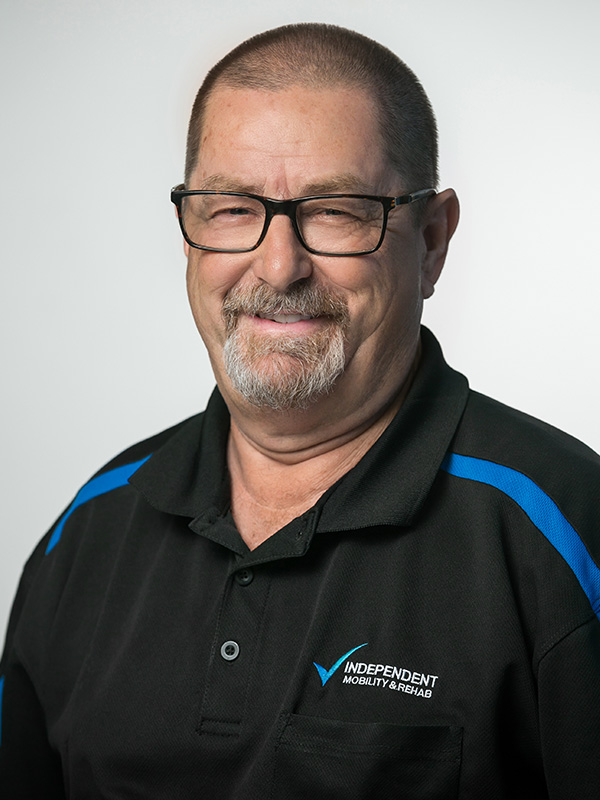 Wayne Brydon
Wayne has been working in the rehab and mobility equipment industry for the past 14 years, following a career with BHP in Newcastle. As a senior technician, Wayne brings a wide range of skills to his role and enjoys helping clients achieve their goals.
Wayne lives in the Newcastle area with his family. After work you will find him riding his mountain bike, caravanning, woodworking or supporting motor racing as an avid Ford enthusiast.
Talk to Wayne about:
Mobility Equipment
Wheelchairs
Patient Lifters
Ceiling Lifters
Lift Beds
Contact Wayne: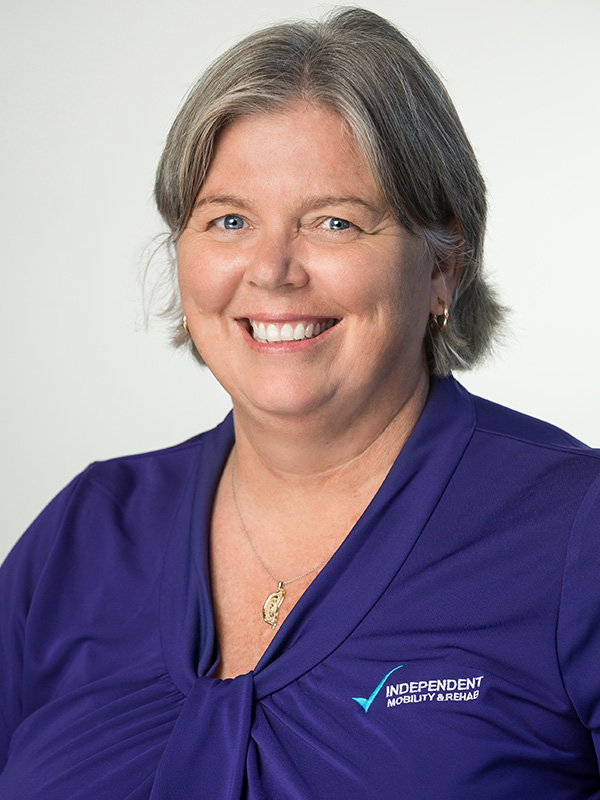 Louise Gain
Louise is the Office Manager of the showroom and has been in the industry for over 15 years.  Louise has seen many positive changes and advancements in technology and equipment during her time working in the disability sector.
Louise is passionate about working with and guiding a dedicated team whilst looking after the accounts side of the business.  She is committed to providing exceptional customer service and enjoys guiding clients through the funding processes with NDIS, Country Care Group, DVA and Home Care Providers.
Outside of work, you will find Louise spending time travelling and spending time with family and friends.
Talk to Louise about:
Accounts
NDIS
Country Care Group
DVA
Home Care Provider Packages
Mobility Equipment
Contact Louise: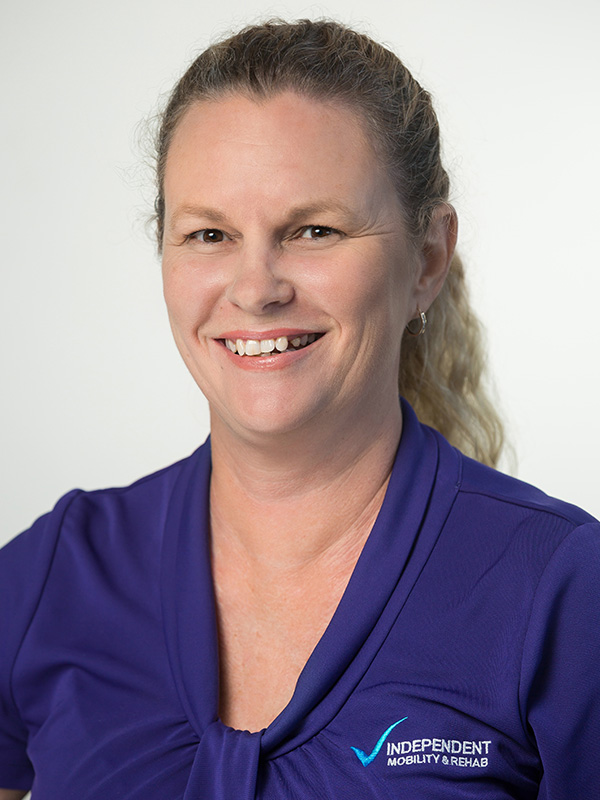 Betty McKellar
Betty joined Independent Mobility & Rehab in 2018, after moving back to Newcastle, and has developed a sound knowledge of mobility equipment. With a wide range of administration and project management skills, Betty has found her strength in employee training and compliance. During her time with Indpendent Mobility & Rehab, she has assisted with recruitment of staff and the administration of equipment specific workshops with Occupational Therapists.
Outside of work, you will find Betty hiking in the Hunter Valley with her dogs (Kelpie and Koolie) and planting succulents.
Talk to Betty about:
NDIS Compliance
Staff Training
Work, Health & Safety
Occupational Therapist Workshops
Job Opportunities
Contact Betty: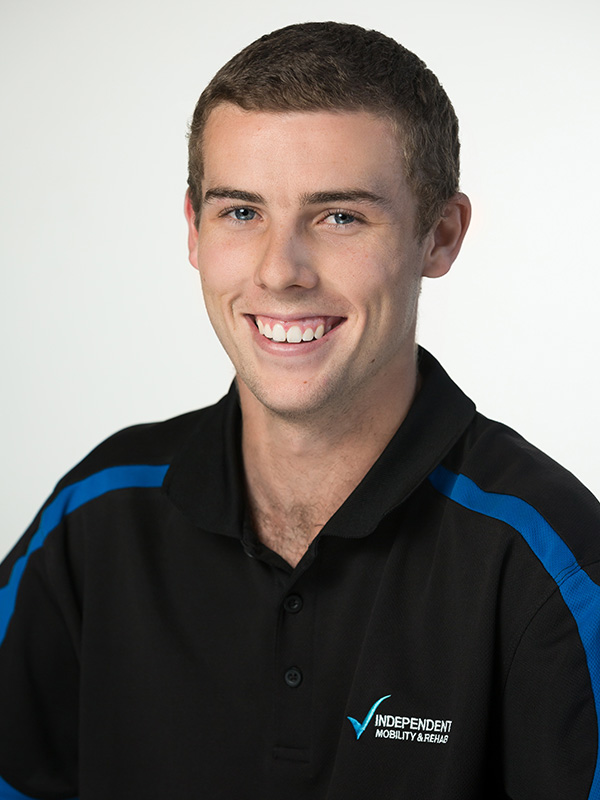 Ned Gain
Ned commenced working with rehab and mobility equipment 4 years ago, after completing his HSC. Ned initially started as a junior Service Technician and quickly developed his skills in electronics. He now specialises in Omeos, trialing scooters and power wheelchairs. Ned enjoys problem solving and coming up with unique solutions for our clients.
Ned lives in the Lake Macquarie area and plays soccer with Swansea Belmont Soccer Club. After work you will find him at soccer training, playing soccer or with a craft beer in his hand.
Talk to Ned about:
Omeos
Custom and Scripted Equipment
Power Wheelchairs
Seating Solutions
Contact Ned: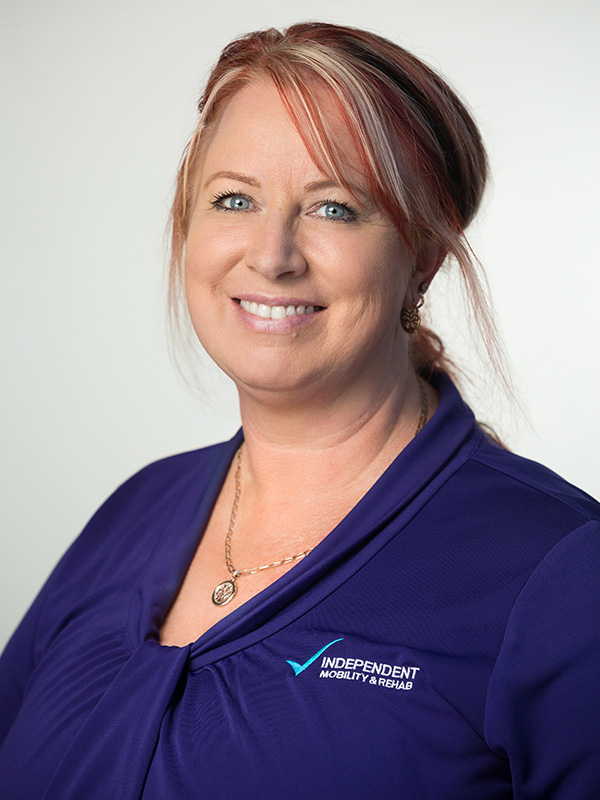 Angela Aarons
Angela joined the team at Independent Mobility & Rehab in 2019 bringing with her a wealth of sales experience from previous roles within organisations across a wide range of industries.  With Angela's passion always being in retail she has learned the importance of great customer service and brings a very client focused approach to her role.
Angela enjoys working for Independent Mobility & Rehab because it's an industry that is both challenging and rewarding.  She also enjoys working for a locally owned company and appreciates the positivity, support and friendliness that her colleagues provide her on a daily basis.  No matter which hat she is wearing, her goal is simple; to help achieve a positive outcome that benefits the client and improves their lifestyle.
In her spare time, Angela has a passion for and loves travel (and hopes to do much more in the future).
Talk to Angela about:
Mobility Equipment
Lift Chairs
Wheelchairs
Daily Living Aids
Hire Equipment
Contact Angela:
Jim Shearman
Jim joined the team at Independent Mobility & Rehab in 2019. Jim manages the warehouse, making sure deliveries go out on time and ensuring that products are assembled to the manufacturer's specifications.
Jim grew up in Newcastle and outside of work you can find him taxing his three children from hockey or navigating his way through the Australian bush with a group of scouts.
Talk to Jim about:
Mobility Equipment
Warehouse Enquiries
Hire Equipment
Contact Jim:
Lee Fermor
Lee commenced his working life as an electrical apprentice in the UK. Once qualified, he worked as an Electrical Technician in the manufacturing industry for over 30 years. After moving to Australia, Lee started working in the mobility industry and specialises in diagnosing and solving customers' problems.
Lee has recently purchased a camper trailer and plans to see as much of Australia as he can with his wife.
Talk to Lee about:
Mobility Equipment
Bathroom Equipment
Lift Chairs
Lift Beds
Contact Lee:
Julie McNaught
Julie joined the team at Independent Mobility & Rehab in June 2021, bringing with her a wealth of experience in the health and disability sector.  Julie enjoys developing a rapport with her customers and takes pride in being able to improve their lifestyle.
Julie lives in the Newcastle area with her family and can be often found cooking meals for her loved ones and walking with her dog.
Talk to Julie about:
Job Scheduling
Equipment orders
Mobility equipment
Country Care Group/DVA orders
Contact Julie:
Phone: 02 4952 2264
Independent Mobility & Rehab Affiliations