5 things to look for when buying a Mobility Scooter
5 things to look for when buying a Mobility Scooter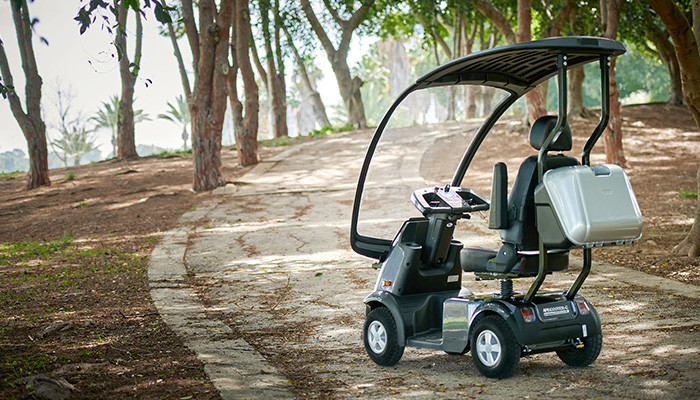 In an effort to help you make the right decision when purchasing a Mobility Scooter we have compiled 5 common questions and answers that most people consider when buying.
These are our top 5 below;
1. Where Do I Want To Use It?
When buying a Mobility Scooter, it is important to determine where you will be using it. Will it be used from home to the shops or be loaded into your car to be used when you arrive at your location. Is it to big or small to use where you want to go. This is something you will need to consider.
2. Does it fit into your price range?
Sometimes if you can't afford a new scooter there may be either some very good second hand scooters available that will meet your needs.
3. Does it have the correct weight capacity for what you want to use it for?
Does it have enough legroom? Can the seat be set at the correct height for you transfer on/off?
4. Are the tyres solid or pump up?
Solid tyres may give you a rougher ride but you won't get a puncture.
5. Should I choose 4 wheels or 3 wheels?
The age old question, is a 4 wheel more stable than a 3 wheel? Well yes but, you can tip a 4 wheel just as easy as a 3 wheel so it comes down to common sense when using it. Sometimes it is more important to have the extra legroom and better turning circle that a 3 wheel gives you. Or transfers on and off can be easier due to only having to get one leg passed the front wheel.
Get the Mobile Scooter Survival Guide
To learn more and help you make your decision check out this Scooter Survival Guide.