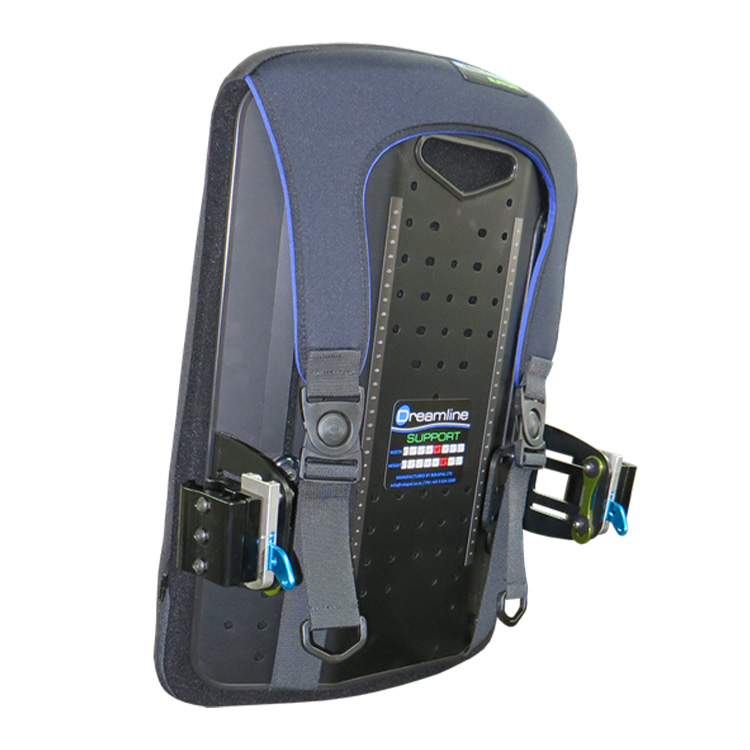 Dreamline Support Backrest
The Dreamline SUPPORT Backrest is designed as a platform for attaching supports such as, swing away laterals and harnesses for the high needs user. It can be upgraded to include the BAC System for asymmetrical body shapes.
A medium density slim foam core for excellent upper trunk support is overlaid with Sunmate visco elastic foam for long term comfort and enhanced immersion. The backrest inner has channels holes for improved air exchange and confirmability. 
Features:
Aluminium shell construction with multiple holes for attachment points improve air exchange

100% urethane foam inner (no latex)
Technical Specifications:
Maximum User Weight: 135 kg

Clearance between backrest overall width to outside of wheelchair frame – 35mm each side
Enquire about our Dreamline Support Backrest
Independent Mobility & Rehab Affiliations