Take a Virtual Tour of Our Newcastle Store
Take a Virtual Tour of Our Newcastle Store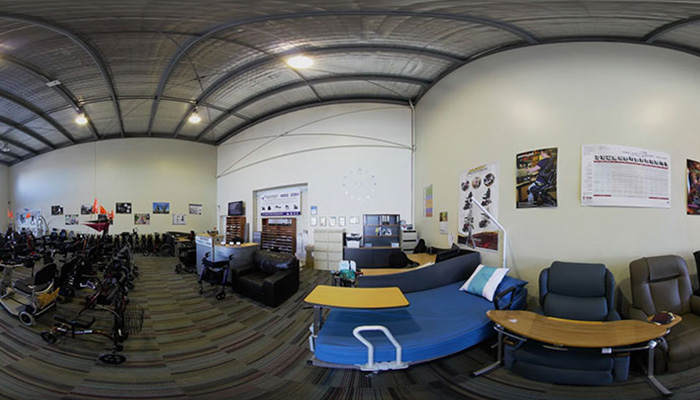 Our Newcastle Store has just gone Virtual with an interactive virtual tour. Our virtual tour was built using the same technology that Google Maps use, in fact it is now stored on the Google Maps platform.
We believe that this will be beneficial to our new customers as they can now visit our Newcastle store virtually before making the decision to get in the car. Our customers can now see our huge range of Mobility Scooters, Electric Wheelchairs, Wheelchairs and other Accessibility and Mobility products that we stock onsite and in store so you can get a sense of the options available.
We guarantee that it is definitely still worth while making the visit but now, at least you can get a sense of what your about to see and experience.
Take a tour by clicking the button below and we look forward to seeing you in real life and not just in virtual life.
Take a Tour of Our Newcastle Virtual Store