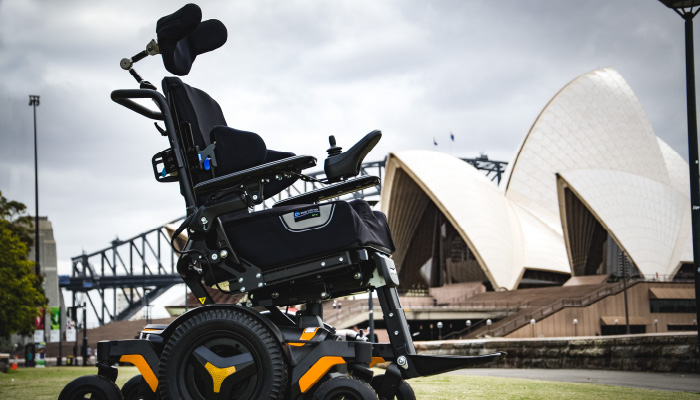 Date
Tuesday 29th October 2019
9:30am – 3:30pm
Location
New Lambton / West Bowling Club
1a Tauranga Road, New Lambton, NSW
Course Overview
Principles of Seating to Inform Clinical Selection and Justification Processes
9.30am – 12.00pm
This workshop will begin with an introduction to the materials technology and design principles that underline current wheelchair cushion and backrest manufacturing. Participants will gain an understanding of the types of materials currently being used to assist in their clinical reasoning processes. Does the seating option you are selecting do what it says it will? How do we work with adjustability without compromise? The day will balance theoretical foundations and hands on equipment analysis to empower therapists to be able to identify appropriate trial opportunities and provide best outcomes for the participants they work with.
A Beginner's Guide to Navigating Complex Rehab Technology: Power Mobility
1.00pm – 3.30pm
This workshop is intended to facilitate clinicians and equipment suppliers' understanding of how to be successful in the provision of power wheelchair (PWC) complex rehabilitation technology (CRT). In many settings, where time and resources are limited, the potential exists to overlook clients who may need CRT solutions but are provided with basic equipment. When a client with long-term wheeled mobility needs is prescribed a product intended for short-term use, secondary complications can occur. This course is intended to promote best-practice PWC CRT application for successful clinical outcomes using today's technology.
Presented By
Tracee-Lee Maginnity, OT
Tracee-Lee Maginnity joined Permobil Australia in July 2019 as a Clinical Education Specialist. She graduated from Auckland University of Technology with a BHSc (Occupational Therapy) in 2003 and has since worked in various roles related to seating and mobility including assessing, prescribing and educating. Tracee-Lee is passionate about maximising functional outcomes with end users and the importance of education within the industry.