Newcastle's Top Locations for Accessibility
Wondering where to go next in Newcastle?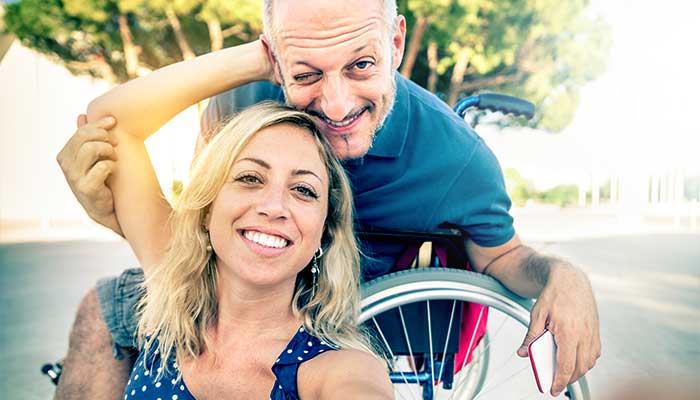 At Independent Mobility and Rehab our aim is to provide more lifestyle to our clients and for that reason we want our customers to get the most out of the equipment they purchase from us. Newcastle is a fabulous city that is always growing and we love it when our customers tell us about the awesome places they visit and the activities they partake in.
We recently surveyed some of our customers and together we have came up with our top Newcastle locations that are accessible to wheelchairs, scooters and other accessibility equipment. These are;
Newcastle Ocean Baths

Popular amongst our customers is Newcastle Ocean Baths, especially on those hot summer afternoons when we need to get out of the house and escape the heat. Newcastle Ocean Baths pool features a special access ramp which makes it easy for you to get near the water and lower your chair into the refreshing ocean.
Featuring, disabled parking, lifeguard services and a cafe/kiosk, everything is available which should be the ingredients to making your day out quite pleasurable.
Blackbutt Reserve
The Blackbutt Reserve occupies over 182 hectares of land and provides visitors the chance to enjoy nature trails, wildlife exhibits, children's playgrounds and recreational facilities. The perfect place for a relaxing family picnic or to explore the wonders of nature
The reserve is completely wheelchair accessible, including toilets. But be warned that if you are using a manual wheelchair its going to be tough going, much of Blackbutt is located on a steep hill!
Here's a great tip though, wheelchair users should use the Carnley Ave entrance, there are more animals to see at this entrance as well as BBQ facilities without as much as a trek through the bush.
There is a fee of $4 a day per vehicle, only applies to the carparks at the Richley Reserve and Carnley Ave. Picnic areas.
Newcastle Museum
Recently moved, Newcastle Museum is a very good outing. Free entry and so much on offer if you have at least an hour to spare. The entire museum is wheelchair friendly with ramps leading to the higher exhibits.
The Newcastle Museum car park has a few disabled parking spots located in the parking station along side the rail way tracks which are located about 100 metres from the centre.
Lake Macquarie Variety Playground
One for the kids, the Lake Macquarie Variety Playground (LMVP) is located in Speers Point Park on the northern shores of Lake Macquarie, NSW. Hey it's not technically Newcastle, but it's close enough.
It caters for the needs of children of all ages and all abilities to ensure that everyone can play and interact together. It is the largest play ground of its type in the country!
While not all children will be able to use every item in the playground, the aim of the project is that every child will find some elements that they can enjoy and learn from.
The playground has been designed to be physically accessible and socially inclusive – children of different ages and abilities playing and interacting together.
When the final stages are completed, LMVP is set to become the largest all abilities playground in Australia, covering just under 2 hectares at a total cost of approximately $6 million.
This playground has been built thanks to funding and support from Variety, the Children's Charity, Xstrata Coal, a Regional & Local Community Infrastructure grant from the Federal Government, and Lake Macquarie City Council.
ANZAC Walk
ANZAC walk has access parking available at the top and is a fantastic whale watching view point while paying respect to the diggers. You can't go down the stairs at the bottom end but it is a great flat walk\roll in the sun down and back.
Where Else?
Do you know of any other awesome accessibility locations in Newcastle? Leave a comment below so others can also find out where else to venture in Newcastle. We'd love to hear from you!