New SpeedControl Dial for SmartDrive Permobil
Introducing the new SpeedControl Dial for SmartDrive Permobil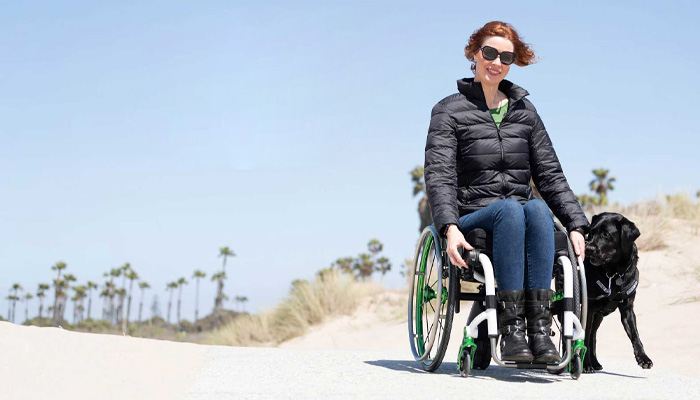 Start, stop, and change your speed on-the-go
Permobil have announced the SpeedControl Dial for SmartDrive.
SmartDrive provides manual wheelchair users more control over their experience than ever before. Discover how our variety of hardware and software solutions can be combined to better support your individualised mobility goals.
Opening doors
Navigating through uneven surfaces, including carpets and rugs
Housekeeping
Taking care of family and pets
Going up ramps and up to 17° inclines
Navigating crowds by easily adjusting speeds
Traveling long distances with minimal effort
SmartDrive's control methods make it easier than ever to achieve fewer pushes.
The new PushTracker E3 has increased battery performance and is more responsive for a better user experience. With numerous wired control and wearable options.
The SpeedControl Drive for the Smart Drive will be available to trial from Tuesday 5th July 2022.