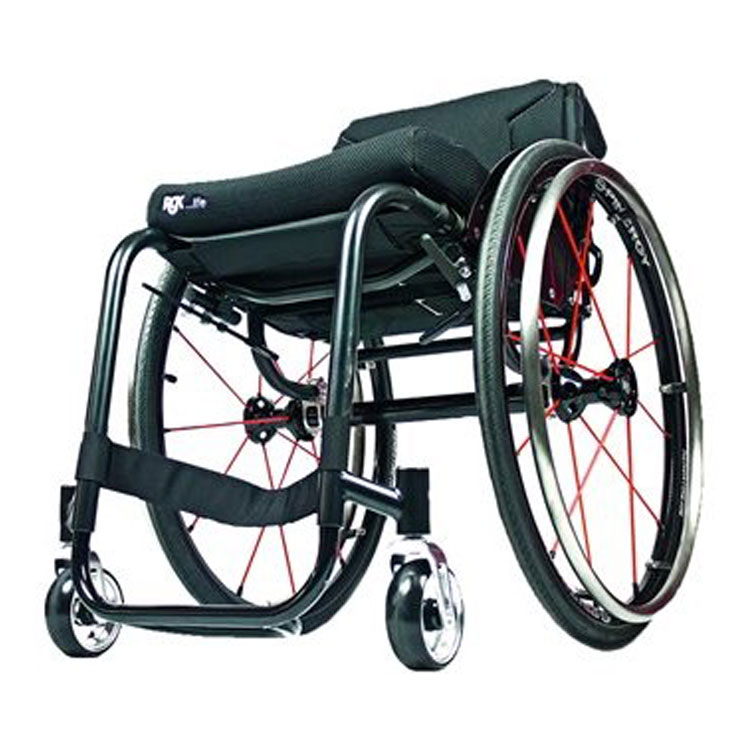 Sunrise RGK Hi Lite Wheelchair
Lightweight Titanium Wheelchair! 
Available in both open and closed frame design, the Hi Lite lightweight wheelchair offers premium performance and a smooth driving performance. The rigid titanium wheelchair is designed with thinner 25mm tubing offering a more elegant and stylish look. Being a personalised wheelchair, the Hi Lite is engineered to your individual specifications to ensure a perfect fit!
Open Frame Features:
Titanium open frame design

Adjustable centre of gravity

Choice of castor and rear wheel sizes

Individual specifications with RGKi

25 mm diameter frame tube size
Closed Frame Features:
Titanium closed frame design

Adjustable centre of gravity

Height adjustable titanium footrest

Individual specifications with RGKi

25 mm diameter frame tube size
Technical Specifications:
User Weight Capacity: 125 kg

Seat Width: 250mm – 500mm

Seat Depth: 250mm – 500mm

Front Seat Height: 380mm – 550mm

Rear Seat Height: 360mm – 550mm

Backrest Height: 150mm – 600mm

Backrest Angle: – 10 degrees to + 30 degrees

Camber: 0 degrees to 7 degrees

Colours: 25 colours available

Total Weight: 7.5 kg to 11.5 kg
Enquire about our Sunrise RGK Hi Lite
Independent Mobility & Rehab Affiliations