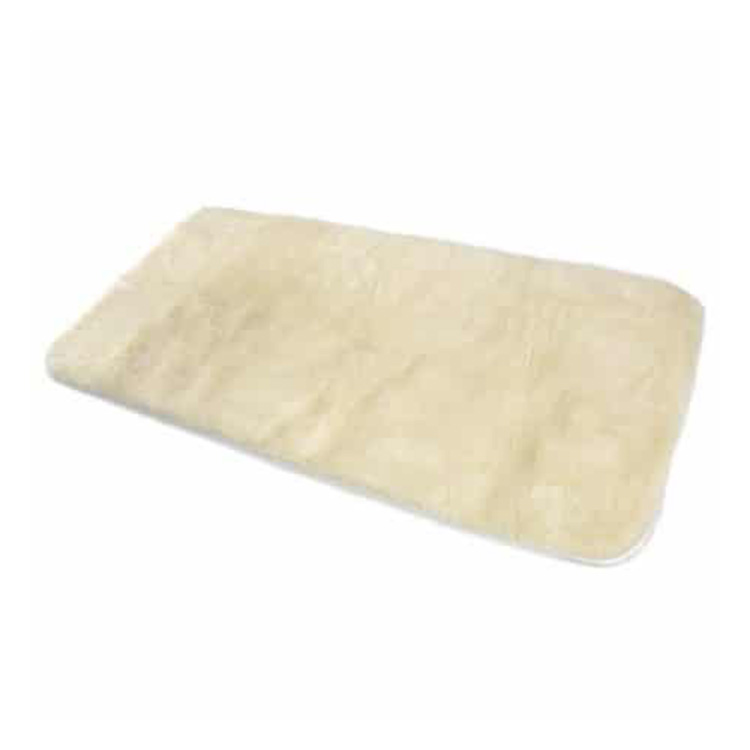 Shear Comfort Double and Queen Bed Overlay
The Shear Comfort Double and Queen Bed overlays provides full-body coverage from head to toe and fits the full size of the mattress. All Shear Comfort products meet the Australian Medical Sheep Skin Standard AS4480.1
Features:
The fibre density of Shear Comfort provides superior pressure redistribution and is of medical grade. 

The edges of the overlay are finished with smart edge trim

 The wool is natural and has been treated to ensure that it can be repeatedly washed up to 80°C

The single, double and queen bed overlays have no leather backing and can be washed with normal household detergent. 

Successfully wicks moisture to help prevent skin damage and increase comfort for the user.
Technical Specifications:
Double Width: 1370mm

Double Length: 1870mm

Queen Width: 1500mm

Queen Length: 2000mm
Enquire about our Shear Comfort Double and Queen Bed Overlay
Independent Mobility & Rehab Affiliations