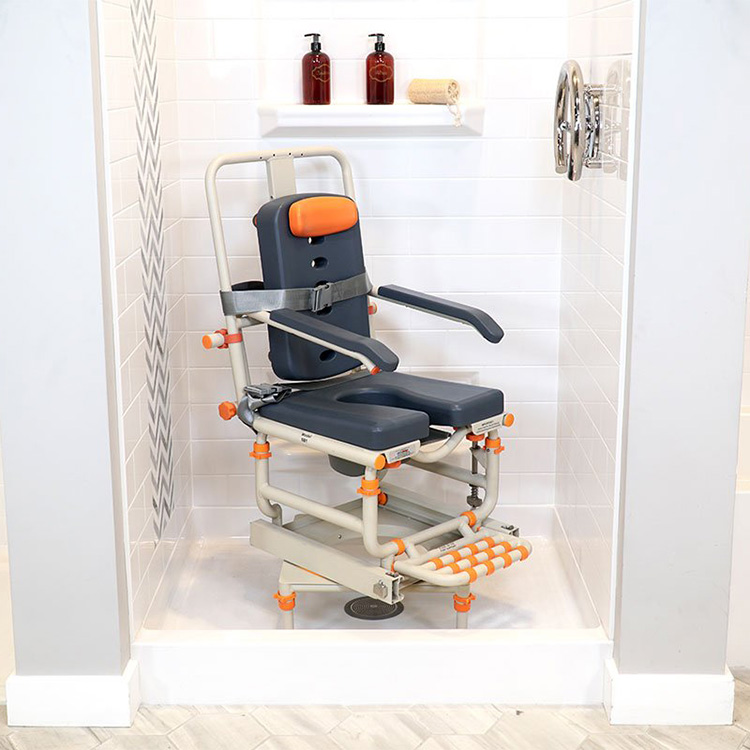 Shower Buddy – Petite Buddy P1
The Petite Buddy P1 system converts a SB1, SB2, SB2T or SB3T chair into a solution that suits a young child or small adult. With reduced dimensions, smaller users can now enjoy a shower or use the toilet with the security and fit enjoyed by other users. P1 offers reduced distance between armrests, smaller commode opening and adjustable padded back and neck rests.
The Petite Buddy P1 allows your standard Shower Buddy chair to be sized to suit a smaller user yet retain the ability to grow with the user saving on expensive chair upgrade costs over time.
Features:
Padded backrest cushion (280mm wide)

Backrest depth adjustment (325mm to 375mm)

Limited recline function

Reduced width between armrests (305mm)

Smaller commode opening in cushion (150mm)

Adjustable padded neck pillow
Enquire about our Paediatric Shower Buddy P1
Independent Mobility & Rehab Affiliations